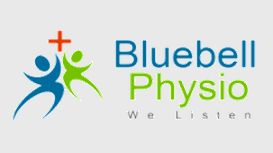 Do you regard your knowledge of physiotherapy as being pretty good or are you yet to discover all the amazing benefits that physiotherapy can offer you? It can be surprising what goes on in the human body and physiotherapy can help with many conditions - in fact there is a lot more that we can do for you in physiotherapy than what we can't do. Why not surprise yourself with some facts about physiotherapy below. Some you may already be aware of and other facts might come as a surprise.
Not only will the facts give you an idea of the range of conditions we can treat, it will also build up a bank of useful physio knowledge - you never know, you might find yourself winning a quiz show one day because of this blog post! Our body is made up of approximately 20 different elements - Your body is 65% oxygen - yes practically thin air! The human body also contains trace amounts of arsenic too!
---
Reviews and Ratings
We do not have any reviews about Bluebell Physiotherapy Canterbury available right now.