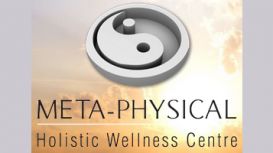 Optimal Holistic Natural Health.what is it? Optimal holistic health is a state of being in which we live moment to moment to our fullest possibilities and potential, free from stress, distress, pain and suffering. The Holistic Wellness Centre has been established since 1993. Owner Linda Burke, a Chartered Physiotherapist and Integrative Medicine Consultant and expert in Natural Healing, has over 35 years' experience and expertise in all things natural health related. This practice provides expertise in addressing all aspects of you as an individual, and your unique biology, emotions, energetics, and life circumstances.
We have to completely rethink disease. The body is a system. Imbalances in the system create disease. By understanding these systems we can create protocols which will readdress the balance. If we take away things which impede health and add in or replace things which create and facilitate health, health will result.
---
Reviews and Ratings
We do not have any reviews about Killynure Holistic Therapy Centre available right now.