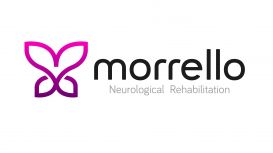 At Morrello Clinic we provide specialist Neuro Physiotherapy with the latest technology and techniques.
We are a team of highly skilled specialist, focused on providing the best neurological rehabilitation for our patients. We exist to transform lives, achieving more together.
Treatments are available in clinic, at home/nursing home, hydrotherapy or exercise in a community setting.
Business Verification Status
Company Type: Ltd Company
Services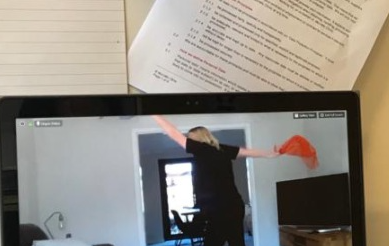 Stroke
We provide individualised treatment programmes for people who have been discharged from NHS or other inpatient services. This treatment is delivered at the patient's home or at our specialist neuro physiotherapy clinic in Langstone. Once a month we hold a Stroke Shoulder Pain clinic with great results.
We specialise in providing physiotherapy support and treatment for people who have sustained an SCI. We have a range of specialist equipment for SCI to try at our dedicated clinic in Langstone and some can be hired to continue use at home.
We provide bespoke treatment packages for people who have an Acquired Brain Injury through accident (Traumatic Brain Injury TBI) or other cause. We work with Solicitors and Case Managers to develop a team approach which addresses the expressed and assessed needs of the client. Treatment can be at home in the community or in our good setup clinic.
We provide treatment and support for people with progressive neurological conditions like MS. This can be in the home or in the clinic where they can try our specialist equipment to assist with mobility and exercise.
We have a specialist exercise programme developed for Parkinson's which is run by Physiotherapists and Exercise Physiologist in individual and group settings. For some people, we may recommend they take a PD Warrior course with us which is an intensive exercise course specifically designed for people with Parkinson's.
We have special expertise in supporting children and adults with CP through treatment blocks and ongoing support with Morrello-Mini.
In this clinic, we assess shoulder pain using ultrasound imaging during movement. The imaging allows us to see the muscle fibres contracting real-time and develop bespoke exercise for the shoulder to heal and recover from injury. This is especially useful for post Stroke shoulder pain.
Reviews and Ratings
Working with Jakko who is so knowledgeable and helpful with my daughter's therapy.
I was assisting a regular client who was receiving specialist treatment from very experienced Physiotherapists. We were all impressed with the level of care, attention and expertise involved.
Great supportive staff who take time to understand your personal condition. The equipment and technology are second to none. I can not thank them enough for what that they did for me.