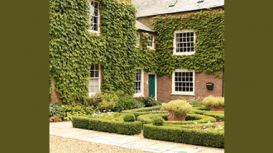 The clinic, established in 1996, is run by Deborah Cheetham who qualified as a Chartered Physiotherapist from Sheffield Hallam University in 1981. It is a healthcare profession with a science foundation and is held to be within the sphere of conventional rather than alternative medicine. It uses physical approaches to promote, maintain and restore physical, psychological and social well-being, taking account of variations in health status. Physiotherapy is science-based, committed to extending, applying, evaluating and reviewing the evidence that underpins and informs its practice and delivery.
The Physiotherapists will first take a detailed history of your condition together with any relevant past medical history. A physical assessment will then be undertaken to determine the clinical diagnosis of your problem. The physiotherapist will discuss with you a proposed treatment plan and will give you an estimate as to the length of treatment required and the probable outcome of your treatment.
---
Reviews and Ratings
We do not have any reviews about Park House Physiotherapy Clinic available right now.