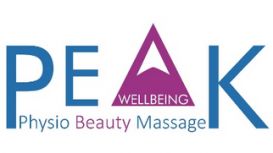 Whether you require a short course of treatment, or need an extended rehabilitation programme, or are just in need of some proper R&R, let our fully qualified and friendly team get you back to full fitness.
I cannot praise the treatment that I have received from David Weeks and the team at Peak Physio highly enough. I have seen him this year with a couple of fairly substantial injuries incurred through running and gym training. I have always been able to get an appointment quickly and at a time convenient to me. He has not only dealt with the consequences of the injury (providing me with instant relief), but has also always explained what he is doing, and why, in a way I can understand and learn from, and has given me great advice about long term ways to prevent the injury occurring again by recognising the triggers. He is both approachable and knowledgeable, and his background in sports physio means that I would not hesitate to recommend him to anyone in a similar position to me.
---
Reviews and Ratings
We do not have any reviews about Peak Physio available right now.