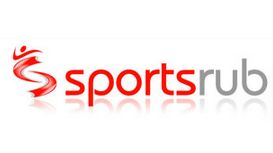 Sports massage is not just for treating sports injuries in athletes. Almost everyone could benefit from specially developed sports massage techniques, as it is an excellent therapy for any muscular aches and pains, such as neck, back and shoulder tension, whether caused by driving, gardening, computer use or even stress. Massage to a specific area, such as the lower back, eases localised tension, breaks down scar tissue, and safely and gently stretches the muscles leaving the area much looser, with improved mobility and therefore less prone to injury.
And the feeling of wellbeing you get is pretty therapeutic too! Deep tissue massage can help with fat reduction in target areas and, along with a controlled diet plan, is ideal before holidays or weddings, when you want to look and feel your best. For athletes who have busy work and training schedules it is hard to find time to travel to a fixed venue such as a sports injury clinic for sports massage.
---
Reviews and Ratings
We do not have any reviews about Sportsrub available right now.