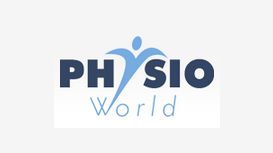 Through treating patients privately, while working as Head of Physiotherapy and Sports Medicine at Birmingham City Football Club, Neil McDiarmid, the founder of Physio World, recognised that the level

of care afforded to Premier League footballers and elite performers was not readily available to the general public.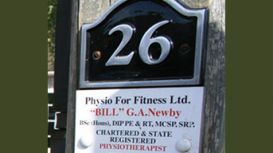 Physio For Fitness Ltd was established by Bill Newby in 2001, in Seagrave Drive, Gleadless. We provide physiotherapy care for all aspects of Spinal and Musculoskeletal related problems. We use a range

of treatments such as, Mobilization, Spinal Manipulation, Electrical therapy,   acupuncture for pain relief, Sports and Body Massage. We run regular Pilates courses and are keen on home exercises as part of our patient after-treatment care programme. A free loan of a TENS machines is also available.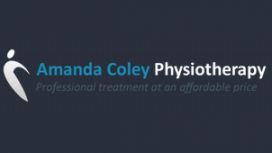 The physiotherapy clinic has been established for over 20 years and is situated in a small private hospital near the town centre of Rotherham, close to all major transport links. We are a small

patient centered practice with an emphasis on an individual approach to treatment.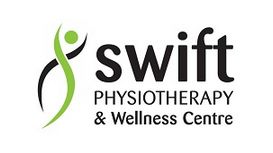 At the Swift Physiotherapy and Wellness Centre in Rotherham we believe that the treatment of illness or injury and the prevention of future injury and maintenance of quality of life are equally

important. Our staff will address your current problems and attempt to give you strategies to maintain your wellness and quality of life for the future.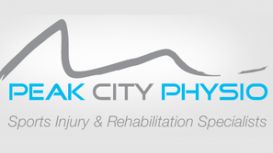 At Peak City Physio we want you to get better quicker and back to the things you love doing. We understand that physiotherapy is not just about what we do during your treatments, but about how we

maintain those improvements gained and how to keep you improving when you leave the clinic. Our clients range from occasional golfers to ultra marathon runners and we understand the complexity and needs of all ranges and abilities. We also provide physiotherapy services to the Yorkshire Netball Academy.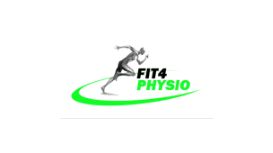 Richard founded Fit4-Physio in 2011. Former professional footballer, turned triathlete and cycling enthusiast, Richard gained international honours in football, futsal (5-a-side football) and has

represented Great Britain at age-group triathlon. Using all his knowledge and experience he continues to work with everyone from Olympians to weekend warriors getting them to the top of their game.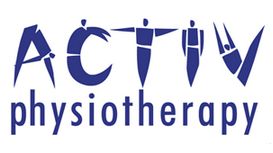 Activ Physiotherapy began in early 2012 as a merger of two successful Sheffield practices, Activ Physiotherapy & Sports Injury clinic in Totley and Bradway Physiotherapy clinic in Bradway. The merger

helped Activ Physiotherapy provide a more varied and specialised service to both clients and local communities in South Sheffield.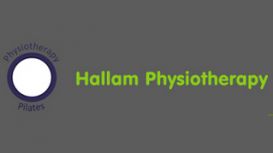 hallamphysiotherapy.co.uk
We offer a professional yet personal and friendly service to our clients, with our objective being to get you better as soon as possible so that you can resume your normal activities and get on with

your life. To ensure your continued good health we focus on getting to the root cause of your problem with the emphasis on your rehabilitation and eventual self management.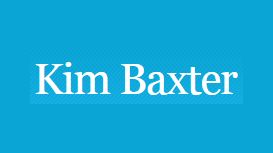 kimbaxterphysiotherapy.co.uk
We are a small owner-run Physiotherapy practice based near Ecclesall Road in Sheffield specialising in Sports injuries and rehabilitation. We also offer Remote Physiotherapy services to clients based

elsewhere. Health care choices are important and obviously you want to make informed decisions. Why not take a little time to find out how we may be able to help you with an informal telephone consultation so you can evaluate whether we offer the right service for you.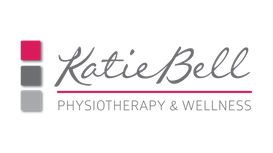 What makes me the right person to help you reduce your pain and return you to optimum health and wellness? At Katie Bell Physiotherapy & Wellness we are focused on finding the underlying problem

that's causing the pain or injury. We offer fast and effective treatment and then look at how to maintain optimum health in the future. As a result my patients who come to Katie Bell Physiotherapy & Wellness can look forward to a much happier, healthier life.