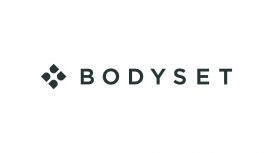 FEATURED

(1)

0330 333 0435
Harley Street Physiotherapy clinic and studio. The clinic has been designed with client comfort in mind with every detail being taken into account from super comfy treatment couches to

state-of-the-art strength and conditioning kit.
Great service! Really impressed with how smoothly everything went, hopefully, won't need to go back again, but if I do, I will!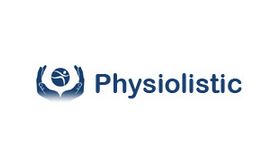 Physiolistic provides a comprehensive and complete musculoskeletal service which is tailored to your individual needs in a welcoming and personal environment in Henley-on-Thames. At Physiolistic all

our chartered physiotherapists are highly qualified and have a wealth of experience assessing and treating a wide range of musculoskeletal and sports injuries allowing you to take control of your condition, speed up your recovery and - most importantly - prevent any reoccurrence.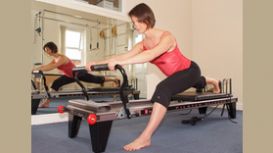 This complimented her existing degree in Sport and Exercise Sciences. The philosophy at the clinic is to provide a treatment programme that will provide lasting results. Juliette treats a mix of

injuries from the elderly with mobility problems and people with everyday aches and pains through to elite athletes. If you would like further details or to book an appointment to see Juliette please contact us.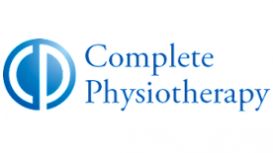 Complete Physiotherapy Limited was established in July 2007 and within its first year had already opened up a second clinic in Henley-on-Thames. All physiotherapists at Complete Physiotherapy are

highly experienced and provide a one-to-one, hands-on treatment approach benefiting from their combined 20 year experience in elite sporting arenas and private practice.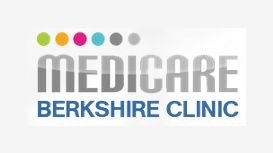 Medicare is a local private medical centre, rendering its services to wide range of patients in and around Berkshire area. Appointments take place in our modern, clean and welcoming clinic in Reading

or via our online booking system from our website. We offer the very best in unrushed, professional patient and family care, with treatment carefully tailored to your needs. We are also delighted to offer home appointments by prior arrangement.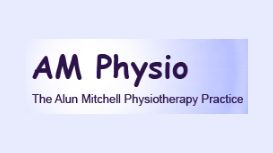 You really took the time to listen to me and work 'with' me to find a solution rather than just try to keep me coming back to you to get repeat business. We had the right amount of sessions needed

together for you to assess, diagnose and help me. What is great about Mitch's specific type of physio is his ability to look to get to the root cause of the problem rather than simply treat the symptoms. Of note, I have never been back to AM Physio for the same problem at a later date.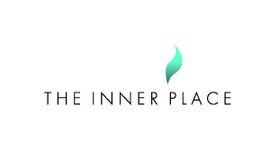 Jill Wigmore-Welsh, has over 35 years clinical expertiese Her impressive CV includes working alongside leading UK Sports Physicians, Orthopaedic Consultants, Rheumatologists, Neurologists, Pain

Management Specialists. As a researcher, and published medical author she also presents at conferences, has been visiting lecturer at Brunel, and Middlesex Universities, and regularly maintains her professional development through both attending training and training other Physios.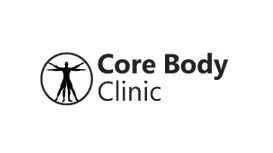 Core Body Clinic is a friendly and specialist physiotherapy and sports injury service located in Tilehurst, Reading in Berkshire. We are passionate about physiotherapy and provide a highly

experienced, honest and expert opinion when assessing, diagnosing and treating a wide range of injuries and disorders affecting the spine and body. If you need specialist sports care, specialist treatment for a chronic back problem, joint or tendon injury then our excellent physiotherapists are on hand.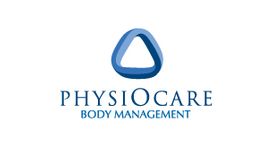 Physiocare is an established physiotherapy practice which combines clinical excellence with a caring approach. Since we opened back in 1992, we have extended our range of treatments and services,

developing the unique concept of Total Body Management to accurately convey what we offer. We have treated thousands of patients with musculoskeletal problems such as sports injuries, postural problems, neck and back complaints and post-operative rehabilitation, and we continue to do so today.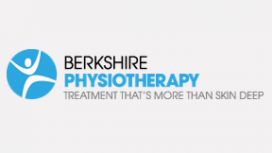 Berkshire Physiotherapy is a private physiotherapy clinic in Reading, Berkshire, providing specialist treatment for sports injuries, back and neck pain, post-op rehabilitation, women's health,

neurological conditions and beauty treatments. Our therapists have worked with Commonwealth teams, GB Triathlon, Berkshire Cricket and Berkshire Rugby. Our experienced, qualified and friendly team strive to ensure our clients are completely satisfied.