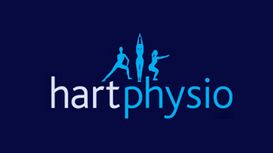 The Hart Physio team is based at Hart Leisure Centre. Helen Mehrtens set up the clinic in 1992 and over time it has grown to include three other Physiotherapists. We provide a personal service

tailored to your needs as an individual. Our target is to provide the highest standard of care to achieve the best possible outcomes.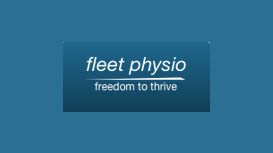 Elrina is a Chartered and State registered physiotherapist with almost 20 years experience. She is also a member of the Acupuncture Society of Chartered Physiotherapists (AACP) and holds her

certification in Korean hand therapy from Seoul enabling her to treat a very wide variety of conditions not normally treated by physiotherapists. Originally trained in South Africa, she ran her own practice there till 13 years ago when she moved to the UK.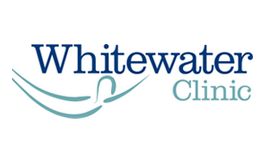 Our Whitewater physiotherapy and sports injury clinics provide professional rehabilitation services to all who wish to use them. Our clients range from the young to the old and drawn from the

non-sporting general public to elite athletes. We also provide a home treatment service for those not able to access the surgery for treatment. We aim to be able to provide you with an appointment within 48 hours of contacting the clinic, accepting self-referrals as well as referrals from GPs and Consultants.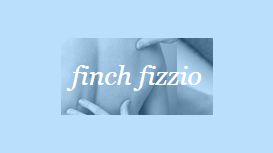 Finch Fizzio is a small friendly private physiotherapy practice providing expert treatment for sports injuries, back and neck problems, muscle and joint pain in Finchampstead, Wokingham. Many

conditions can be helped by physiotherapy such as sports injuries, soft tissue strains, back pain, arthritis, whiplash and headaches. Treatment can also be offered for vertigo and post operative care.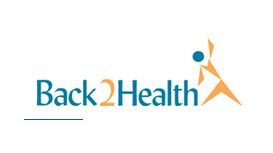 By restoring normal function to the musculoskeletal system chiropractors can play a major part in relieving disorders and any accompanying pain or discomfort arising from stress, lack of exercise,

poor posture, and the every day wear and tear that happens to all of us.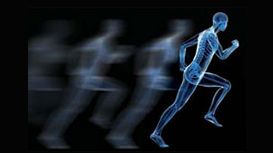 queensphysiotherapy.co.uk
Queens Physiotherapy prides itself in offering expertise in upper limb, lower limb and spinal conditions. All its physiotherapists are HCPC-Registered. Continuing professional development within and

outside the NHS is the key to our ongoing expertise. Collectively, our 5 Physiotherapists have over 50 years' experience within the NHS and continue to work and support their colleagues, including the Orthopaedic Consultants, at Frimley Park Hospital.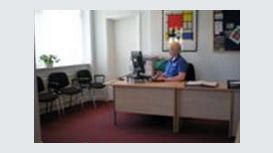 In 1999 Steven Evans and his wife, Hélène, originally set up and ran their clinic from their home in Gordon Avenue - hence the name Avenue Physiotherapy. After 8 years the clinic was moved to

purposely refurbished premises a short walk away on the Frimley Road. Here they are proud to offer 4 treatment rooms, with dedicated reception and excellent facilities.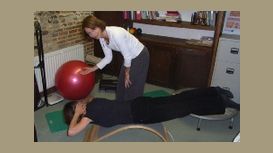 Sally trained at the Middlesex Hospital in London then worked in Oxford before working for many years in Geneva, Switzerland, where she was awarded accreditation into the Swiss Association of

Physiotherapists and given the right of private practice. Here she worked extensively with sports injuries and in general outpatient departments in the rehabilitation section of the Hospital Cantonal.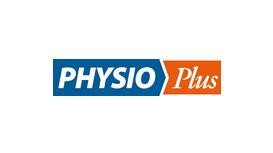 Our mission is to provide the best and most cost effective treatment for all musculoskeletal conditions in the fewest possible visits. We believe in being professional, open and honest. We work

collaboratively with other health practitioners including GP's and orthopaedic specialists where necessary. As a result, we enjoy a relationship of mutual trust and respect with all our patients and are very proud of that fact.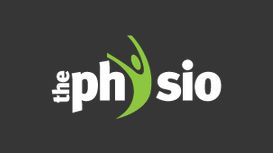 After several successful years of providing physiotherapy treatments to residents and the employees of local businesses in Camberley and the surrounding area, Watchetts Physiotherapy & Sports Injury

Clinic has had a "makeover." We have rebranded and are now known as The Physio Camberley - "The Physio" to our friends!