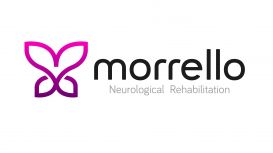 FEATURED

(3)

01633 412211
At Morrello Clinic we provide specialist Neuro Physiotherapy with the latest technology and techniques. We are a team of highly skilled specialists, focused on providing the best neurological

rehabilitation for our patients. We exist to transform lives, achieving more together. Treatments in the clinic at home/nursing home or hydrotherapy and exercise in the community.
Stroke We provide individualised treatment programmes for people who have been discharged from NHS or other inpatient services.
Working with Jakko who is so knowledgeable and helpful with my daughter's therapy.
I was assisting a regular client who was receiving specialist treatment from very experienced Physiotherapists. We were all impressed with the level of care, attention and expertise involved.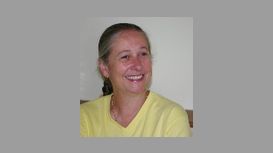 Welcome to the website of Liz O'Brien, Chartered Physiotherapist, providing physiotherapy to patients in the Monmouthshire and Gwent area. She is a dedicated and committed physiotherapist, possessing

over thirty years experience in clinical physiotherapy. She has experience in the assessment and treatment of acute and chronic musculo-skeletal conditions and works to a high standard of professional ability, approaching her treatment in a holistic manner.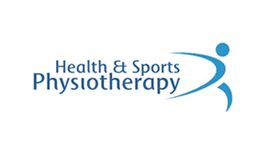 Health & Sports Physiotherapy is a unique physiotherapy practice, dedicated to the prevention, diagnosis, treatment and rehabilitation of sports injuries and musculoskeletal problems. A Cardiff based

physio clinic, we work closely with national teams and sporting institutes, and consult to numerous sports clubs in Cardiff and across South Wales. Our goal is to continue to grow as a company that provides the highest standard of healthcare, taking great pride in clients' health and well being.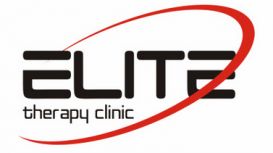 At Elite Therapy Clinic we pride ourselves in providing excellence in all areas of services to our clients, and maintain close professional links to GPs, Consultants and other Health Professionals.

Situated in Cwmbran at Virgin Active Health Club, and close to Cwmbran Town Centre, Elite Therapy Clinic is a busy Physiotherapy and Sports Injury Clinic providing private injury treatment and rehabilitation services in Cwmbran, Newport, Pontypool, Chepstow and the surrounding areas.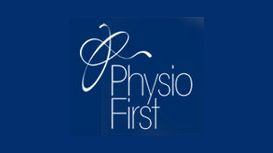 Physio First is the Organisation which represents Physiotherapists in private practice launched in 1952 to promote the highest standards of clinical physiotherapy practice. Physio First, for the next

5-years, is for Championing evidence based cost effective private physiotherapy with Physio First members in the changing healthcare marketplace. This includes our desire to help the general public understand how physiotherapy can help them and to facilitate easy access to our highly skilled members.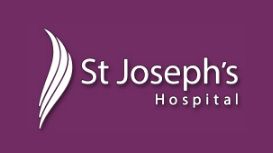 St Joseph's Hospital boasts a purpose built and specialist led physiotherapy and hydrotherapy centre of excellence which is unrivalled in Wales and the south west of England. We offer immediate access

to clinical physiotherapy providing effective treatment delivered by our dedicated and experienced team of physiotherapists.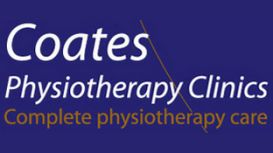 Coates Physiotherapy was founded in 2003 by Richard and Vanessa Coates, with the dedicated aim of providing highly experienced and bespoke physiotherapy services to Chepstow, Newport, Monmouth and the

surrounding area of South Wales, Gloucestershire and Monmouthshire.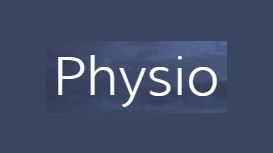 Physio in Cardiff is part of the The Independent Physiotherapy Service, which is a network of physiotherapy clinics operating throughout Mid & South Wales and Scotland. In addition to our physio

clinic in Cardiff, we also have physiotherapists in Bridgend, Brynmawr (Ebbw Vale), Porth (Pontypridd) and Newport.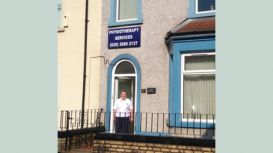 Since qualifying as a chartered physiotherapist in 1986, Sandra has worked extensively in the public and private sectors treating all forms of musculo skeletal conditions. Sandra has worked with elite

athletes including the Wales Mens Hockey Team, Local Rugby Squads, U18s Welsh Basketball Squad, and provided a very successful sports injury clinic at the National Sports Center for Wales.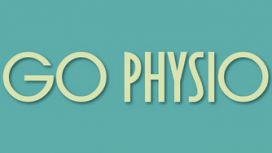 Go Physio UK Ltd is an established physiotherapy practice based at 6 venues near Cardiff and in the South Wales valleys. We offer skilled assessment and treatment aiming to speed up recovery, restore

function and prevent reoccurrence, taking into account each individual's lifestyle and specific requirements. We aim to offer prompt, efficient treatment for busy patients and treat a variety of common musculoskeletal conditions.