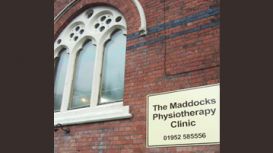 The Maddocks Physiotherapy Service Ltd was started 18 years ago by John and Theresa Pirie, having taken over the Old Surgery in Villa Court, Madeley, Telford. Since then our practice has expanded and

we are now in the The Old Chapel (locally known as "The Cognogs") on the corner of Park Avenue. We are delighted to have remained in the Madeley area, where we have established ourselves as a provider of physiotherapy services in Telford.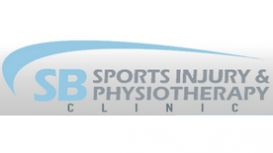 SB Sports Injury & Physiotherapy Clinic was first launched in January 2004 in Shifnal Shropshire. The aim of the clinic was to use the experience gained by our physiotherapists from treating

professional sports persons and deliver the same level of care to you the general public. We pride ourselves in the delivery of physiotherapy to all members of the public from young to old with all manner of musculoskeletal conditions from age related problems to work related pain and sports injuries.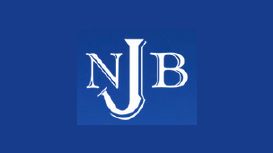 Sports-related injuries are one of our specialisms. Early diagnosis guarantees a successful resolution of your presenting symptoms. We are highly experienced at providing sport specific

rehabilitation, from the onset of injury through to return to your sport.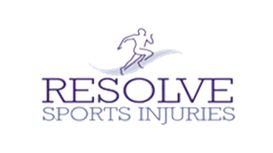 Resolve Sports Injuries, based in Wombourne, Staffordshire, offers a range of treatments for a variety of conditions, from sports injuries, to muscle strains and longer term conditions, such as

arthritis. As well as helping you to manage acute injuries, clients can benefit from proactive treatment and management that can help to prevent future injury and maintain health and wellbeing.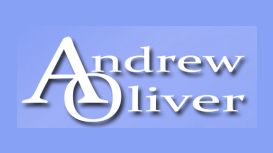 Andrew Oliver graduated from Coventry University with an honours degree in Physiotherapy and went of to study Acupuncture at Masters degree level. He is a member of the Chartered Society of

Physiotherapy, a registered physiotherapist with the Health and Care Professions Council, and an advanced member of the Acupuncture Association of Chartered Physiotherapists.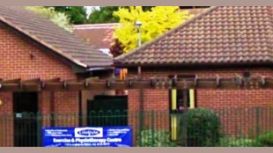 For 25 years we have been providing high quality exercise and physiotherapy services. We aim to provide you with the support needed to help you achieve your goals no matter what they are. To help

support you to do this we have a number of highly qualified clinical staff from sport and exercise scientists and physiotherapists.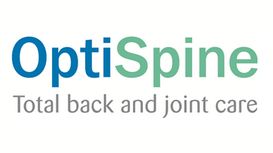 Optispine uses the latest and most advanced equipment and techniques, specifically designed to help people with back and joint problems. Run by an expert team of physiotherapists, rehabilitation

specialists and health professionals, we offer a unique combination of therapies to achieve the best possible results for our patients. We provide hands-on manipulative physiotherapy and a whole variety of supportive treatments that produce some profound results.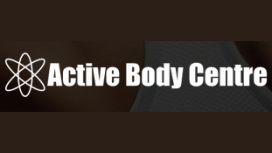 Our highly qualified and friendly staff are totally committed to ensuring the highest standards of service. Our Chartered Physiotherapists have a whole knowledge of treating spinal and joint problems,

as well as specialised experience of amateur and professional sports injury management and rehabilitation.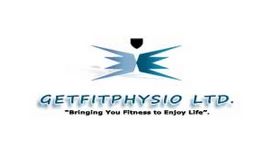 We are pleased to be able to offer you a professional, private physiotherapy service. Physiotherapists treat musculo-skeletal conditions and injuries to muscles, joints and ligaments through natural

means, with the aim of alleviating pain, restoring normal movement and function and helping to return the body to full health. Techniques include soft tissue massage, joint articulation, ultrasound and manipulation, acupuncture for pain relief and smoking cessation.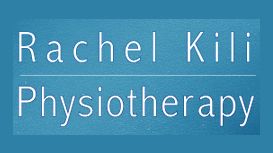 Rachel qualified as a physiotherapist in 1989 and began her career in the NHS gaining a broad experience in the field of physiotherapy. She worked in a number of large teaching hospitals including

Nottingham City Hospital, Birmingham Children's Hospital, Northern General Hospital Sheffield and the John Radcliffe Hospital Oxford all of which ensured she was under the supervision of many highly skilled physiotherapists and doctors.