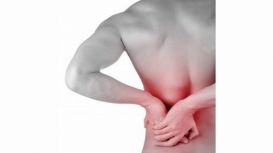 Rehabilitation isn't as difficult as you may think, and the road back to your former strength may be considerably shorter than expected. Our approach is to help you make a complete recovery with the

greatest possible care taken. Our expertise in therapy is built on many years' experience in all physiotherapy areas.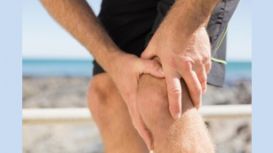 Our Edinburgh and Peebles based clinics have Specialist Physiotherapists whose primary aim is to provide our patients with the best possible care, treatment and advice which will result in prompt and

effective recovery from injury. We have a vast and diverse wealth of experience including internationally recognised Sports Physiotherapists, as well as Physiotherapists specialising in back and neck pain, joint pain or injury and postural dysfunction.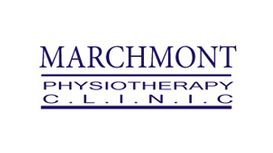 Melanie qualified in 1983 from Queen Margaret College, Edinburgh. After 8 years working in the NHS & abroad, she established Marchmont Physiotherapy Clinic in 1991, with two Western General Hospital

Physio colleagues: Irene Croal & Alison Fantom. She is a musculoskeletal specialist with interest in Pain Management, Health & Well Being, Occupational Health, back & neck problems & sports injury with over 30 years' clinical experience.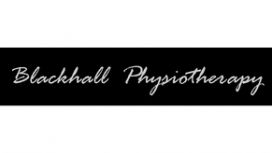 Early treatment can mean a quicker recovery with less time off work. An independent physiotherapist can often provide treatment within 24 hours. A physiotherapist takes the wider view of a patient's

lifestyle to treat the condition and avoid a recurrence - a truly holistic approach. Physiotherapy is the orthodox therapy - there are a growing number of complementary forms of medicine and the treatment methods they use differ widely.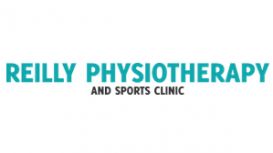 Louise Reilly, the lead physiotherapist at Reilly Physiotherapy, graduated from Aberdeen university in 2004 with a degree in sports science and exercise. From there she carried on her studies at Queen

Margaret University and graduated in a Bsc hons in Physiotherapy. Following graduation she worked in the NHS for many years developing her physiotherapy skills and decided to specialise in Musculoskeletal and sports physiotherapy.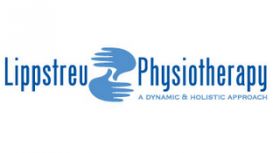 Liesel qualified with a BSC (physio) from Cape Town University, South Africa in 1998. She worked in private practice there until moving to Edinburgh in 2001. She worked for six months in the NHS

before practicing from an established private physiotherapy clinic in Edinburgh until 2007. She was also team physiotherapist to a local rugby club for four seasons (2001 to 2004) and worked with Scottish Hockey under 21 teams for 3 years (2003 to 2005).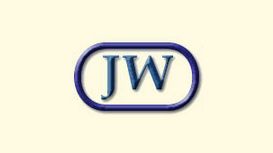 JW Physiotherapy and Sports Injury clinics was established in 1995 by a team of highly experienced Chartered Physiotherapists. Two clinics are now available in the Edinburgh area; one in the centre of

historic South Queensferry and the second in Murrayfield House, nestling in private grounds convenient to the city centre. Parking is available at or near both premises.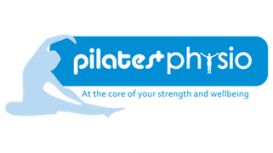 Tess and Laura are the co-founders of Pilates Plus. Since 2009 the team has grown since then, and we are now a team of 10! We all share a passion for Pilates and are qualified physiotherapist and

Pilates instructors. In my work as a physiotherapist I have found that Pilates is beneficial to everyone from the young and strong to the frail and old, although I have had clients who are in their 80's who have been able to show clients in their 20's how it is done!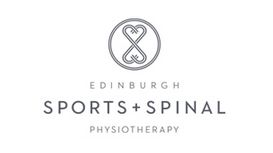 Richard Worrall, Chartered Physiotherapist, has established a Sports & Spinal physiotherapy clinic in the heart of Edinburgh City. Richard has had a wealth of experience, working within physiotherapy

clinics, sports injury clinics and sports clubs. He became the lead physiotherapist at the prestigious Buckingham Clinic in Glasgow, where he specialised in spinal and disc conditions, becoming one of the UK's most experienced IDD (non-surgical disc decompression method) practitioners.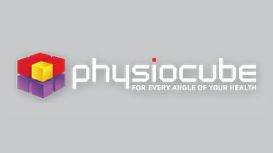 Physiocube is a physiotherapy business with three aspects that compliment each other perfectly. Our innovative health clinic offers detailed clinical assessments and treatment from specialised

Chartered Physiotherapists. Our products range works alongside this to help you relieve your symptoms quickly and resolve your injury completely. We also specialise in passing on our skills and information through our educational seminars.