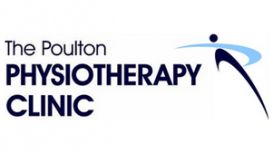 poultonphysioclinic.co.uk
Established in 2007 by Chartered Physiotherapists Steve & Joanne Macauley, Poulton Physiotherapy & Sports Injury Clinic has earned a reputation locally for providing an exceptional standard of

physiotherapy care. We specialise in the assessment, treatment and prevention of a wide range of musculoskeletal problems. Our physiotherapists are highly qualified, Chartered physiotherapists with a minimum of 15 years experience and are registered with the Health & Care Professions Council ( HCPC ).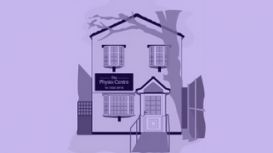 blackpoolphysiocentre.com
Blackpool Physiotherapy Centre (BPC) consists of a team of expert physiotherapy clinicians. We specialise in the physiotherapy treatment of musculo-skeletal pain. All of our physiotherapists are

highly qualified, Chartered Physiotherapists with a minimum of 6 years post-graduate experience and many hold post-graduate physiotherapy diplomas or Masters Degrees.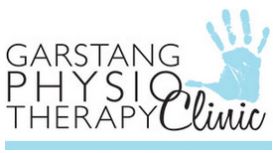 Garstang Physiotherapy Clinic opened in January 2011 and is run by husband and wife team, Simon and Lynley Eason. In addition to Physiotherapy, the clinic offers a range of other medical services

including Podiatry, Voice Coaching and Clinical Psychology. Our small Pilates classes are very popular especially as all our instructors are Physiotherapists who have undertaken extra training and examinations to gain accreditation with the APPI.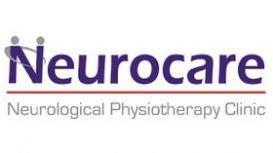 Neurocare Physiotherapy is the specialist service in the North West for the treatment and rehabilitation of neurological conditions such as stroke, multiple sclerosis, parkinsons, dropped foot, head

injury and other disorders. We have clinics located in Wigan, Preston (Penwortham & Grimsargh), Blackpool, Garstang, Lancaster and Kendal making us ideal for patients throughout Lancashire, Cumbria & West Yorkshire.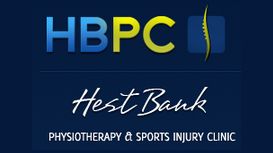 hestbankphysiotherapy.co.uk
Hest Bank Physiotherapy are a team of experienced Chartered Physiotherapists who specialise in the assessment, treatment and prevention of a wide range of musculoskeletal problems. Our team,

consisting of Carol Forrest, Iain Briggs and Helen Seward, are able to offer you appointments at one of our two clinics that are situated in Hest Bank, Lancaster and York Bridge in Morecambe.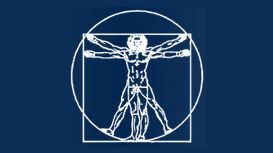 theoldstablesclinic.co.uk
Above all we want you to feel comfortable, relaxed and respected. The Old Stables Clinic has a focus on holistic health: this means that you are looked at as a whole person and an individual rather

than the area of discomfort alone. So, as the Latin phrase De capite usque ad pedem says, you are looked after from head to foot. During our day-to-day lives we sometimes try to teach our bodies to deal with pain and tension.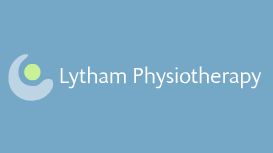 lythamphysiotherapy.co.uk
Lytham Physiotherapy established in 1995 is an evidence-based independant practice, specialising in musculoskeletal physiotherapy. We have an excellent working relationship with local GPs,

Orthopaedic, Spinal and Neurosurgeons, and if necessary can provide direct rapid referral for self-pay MRI scanning and X-ray. We are physiotherapy providers to most major health insurance companies. Choosing Lytham Physiotherapy will ensure you are allocated ample time for an unhurried, in-depth assessment.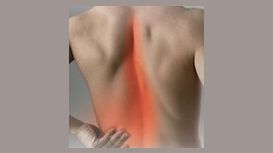 At the Backprakt Clinic what you will notice, is the distinct difference in Dr. Logan's approach. He is not a Physiotherapist, Osteopath or Chiropractor. As a renowned specialist in neurophysiology

and the biomechanics of the body, Dr Logan has lectured to medical students and others, and has been an expert witness in civil and criminal cases. He has over 30 years of successful professional practice.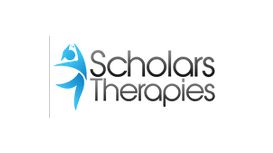 Scholars Therapies are a Clinical and Education Service. Primarily we provide physiotherapy / sports therapy treatment services based in Preston. We also provide CPD events and courses for

physiotherapists, sports therapists and soft tissue massage therapists.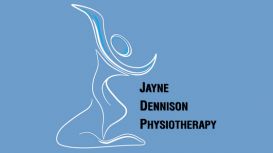 jaynedennisonphysiotherapy.co.uk
Jayne Dennison Physiotherapy and Sports Injuries Clinic is a small practice based in the market town of Ulverston and Barrow-in-Furness on the South Lakeland Peninsula. Treating people all ages, the

practice offers expert examination and effective Physiotherapy treatment for a wide range of conditions. The clinic provides a service designed to meet the needs of each individual.