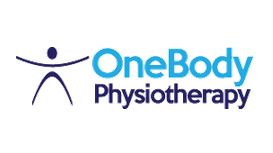 onebodyphysiotherapy.co.uk
Ellen graduated from Leeds Metropolitan University in 2002 with an honours degree in Physiotherapy. For the last decade she has worked as a Senior musculoskeletal practitioner in the NHS as well as

working with top English rugby league teams including Hull FC and Leeds Tykes. She has also been involved with the Yorkshire Rugby Association, English U16 hockey training camps and provided physiotherapy services for professional tennis tournaments.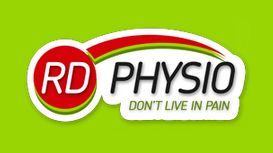 Located within the Hull city Centre, RD-PHYSIO is the ideal way to relieve aches, sprains and sporting injuries without disrupting your working day. With an extensive background in general

musculo-skeletal treatment, sporting injuries, medico-legal rehab, orthopedics and spinal therapy. RD-PHYSIO is dedicated to providing high quality, professional treatment and care.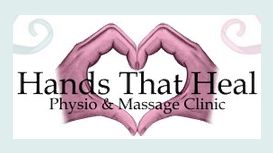 handsthathealclinic.co.uk
Hands That Heal therapy clinics, based in Pocklington and South Cave, East Yorkshire offer a holistic approach to physiotherapy, where our highly skilled physio doesn't just look at your symptoms,

they seek the source of the problem, resulting in long lasting sympton reduction. Whether it is life style aches and pains, or sporting injuries, by combining different skills, our physiotherapist will get you back to full health in no time!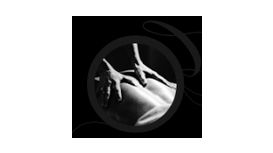 physiotherapyscarborough.com
Professional, Effective and Affordable accurately describes Alan Taylor's Physical Therapy Clinic. For all your therapy needs, look no further than your own Scarborough Physiotherapist. Our clinic

operates in association with Sunset Health & Fitness Club enabling us to provide some of the best physiotherapy services in Scarborough and surrounding areas.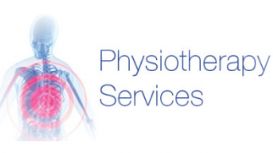 physiotherapy-scarborough.co.uk
Louise Child is a Chartered and State Registered Physiotherapist. After qualifying in 2001 at The University of Manchester, Louise began working at Scarborough Hospital and has remained there ever

since, gaining a wide range of experience and a number of promotions along the way. In addition to this, she works as part of the Orthopaedic multi-disciplinary team providing Physiotherapy on both the in-patient elective and trauma Orthopaedic wards.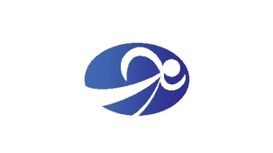 At Core Fitness & Physiotherapy not only do we specialise in sports injuries, back pain and general aches & pains, our physiotherapists are highly qualified Personal Trainers and Strength &

Conditioning Coaches. This allows us to diagnose and treat injuries but it also gives us the unique ability to ensure our clients make a full return to activity, whether it be international sport, going to the gym or gardening!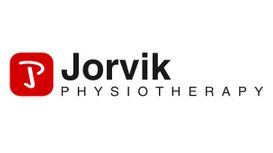 jorvikphysiotherapy.co.uk
Jorvik Physiotherapy is run by fully-qualified Chartered Physiotherapist Jeroen Suur and wife Janet. Jeroen studied in Arnhem, The Netherlands, where in 1994 he gained a BSc degree in Physiotherapy.

He has been working as a physiotherapist in the UK for 20 years, the last 10 of them based in York. His experience includes work in NHS hospitals, army medical centres, and private practice. He was also involved in a motion analysis project at a research institute within University College, London.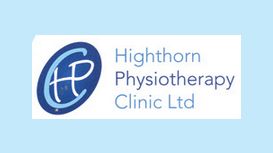 Highthorn Physiotherapy Clinic was established more than 28 years ago by Paula Clark, chartered physiotherapist. We are the major provider of private physiotherapy services for York and its

surrounding area. Our growth and development has always been patient led, listening to our patients' comments and needs, then planning accordingly. Our carefully selected team of physiotherapists have many years experience and demonstrate extensive skills, all dedicated to patient care.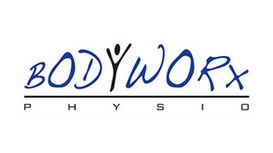 Bodyworx Physio is a Physiotherapy and Sports injury clinic established in 2006 by Mark Wood and Lindsay Cairns. Both are experienced, highly skilled Chartered Physiotherapists with a combined

experience of over 25 years. At Bodyworx Physio we strive to provide a friendly, high quality service using a patient centred approach. We treat all musculoskeletal conditions utilising a variety of evidence based treatments.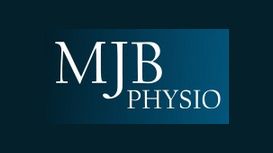 Physiotec have helped us create high quality personalised exercise and information handouts. The software covers physiotherapy, rehabilitation, therapeutic and fitness exercises. They have descriptive

pictures and clearly written instructions that are either shown as line drawings, photographs, or online video clips.