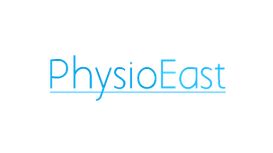 Physio East is a private physiotherapy practice established in 1994 by Lisa Hayward. The clinic relocated to Bungay in 2008, and in January 2014 we opened our second clinic at Park Fitness, Besthorpe.

Situated just off the A11, between Attleborough and Wymondham, 12 miles south of Norwich, this is proving to be a popular choice for our Norwich clients.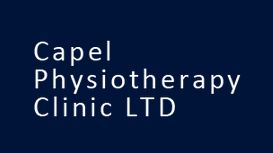 Sue trained at Teeside School of Physiotherapy, qualifying in 1975. Between 1976 and 1979 she worked in Middlesbrough General Hospital before starting in Private Practice in 1980. In 1998 she gained

an advanced certificate in Occupational Health from UEA and in 2002 was awarded a Masters Degree from Manchester Metropolitan University in Sports Injury and Therapy.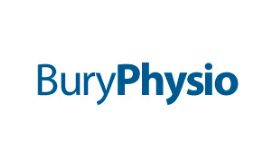 Established in 1987, BuryPhysio is the largest and best resourced physiotherapy clinic in Suffolk providing assessment, diagnosis, treatment and rehabilitation services. Our Physiotherapists are

registered with the Health and Care Professions Council (HCPC) and the Chartered Society of Physiotherapy (CSP). We provide treatment for a variety of clinical conditions to facilitate your recovery and ensure you know how to prevent reoccurrence of your specific condition.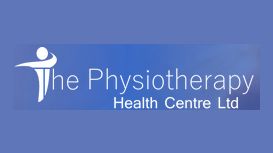 All our physiotherapists are fully qualified, registered with the Healthcare Professions Council (HCPC) and members of the Chartered Society of Physiotherapy (MCSP). This means they are governed by a

professional code of conduct and all their treatment is covered by professional liability insurance. All physiotherapists have been trained by Brian in his assessment and treatment techniques. We pride ourselves on our high standards of clinical practice.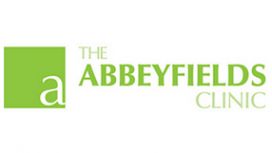 We will never try to sell you a large number of treatments up front. We would rather that we get you better as quickly as possible and have you recommend our expertise and professionalism to your

friends, colleagues and family. Degenerative conditions often respond well to maintenance treatment but we try to keep them as infrequent as possible. For all patients, even those that have been discharged, we provide an opportunity for ongoing advice via email or phone if needed.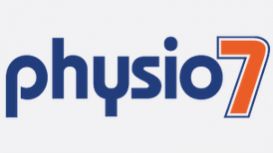 Our Physios are all passionate about the job, and are committed to staying in touch with the latest research so that our clients receive the best care available. Chris Spurling is the founder of

Physio7. In 2005 Chris became a Master of Manual Therapy at the renowned University of Western Australia. The Masters course emphasises the importance of excellent examination skills and advanced handling, mobilisation and manipulation skills.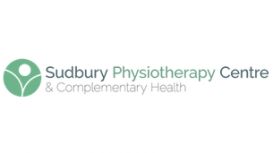 Sudbury Physiotherapy Centre, (formerly known as Sudbury Physiotherapy and Sports Injury Clinic), has been based within Sudbury town centre since 2001. The practice is a partnership between Leon and

Nicola Stephens. All of our physiotherapists are registered with the Health Professions Council and are members of the Chartered Society of Physiotherapy. As well as working for the armed forces he has dealt with some of the UK's foremost football, rugby and dance stars.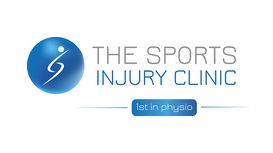 Our philosophy is simple. Cut through all the nonsense and get to the root of the problem. We don't follow the 'traditional' blueprint of most Physiotherapy Clinics. We won't confuse you with long

explanations, we are not into just treating your symptoms (that won't get you anywhere), we won't give you generic exercise programmes and we will never ever say 'see how you get on and call me if it gets any worse'.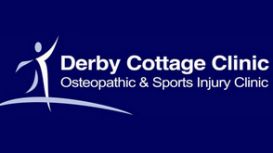 I have had around five years of discomfort in both knees, which has became progressively worse. It ultimately stopped me doing all the things I love most (running, cycling, climbing, dancing, skiing),

but of more concern to me, it was impacting on my work. I am an Antarctic meteorologist and I work in Antarctica for six months of the year, so it is essential that I remain active and strong. I tried physiotherapy and acupuncture with no success and finally had a consultation with a knee surgeon.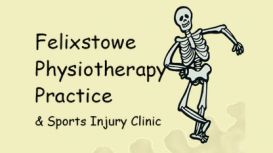 Felixstowe Physiotherapy Practice is a privately owned and run Practice dedicated to offering high quality treatments for a range of ailments. It is available to the general public without referral

from a G.P. or consultant, however, we work in close liaison with both. Felixstowe Physiotherapy Practice is a preferred provider for AXA PPP and all other medical insurers where individual policies allow for physiotherapy. The practice is easily accessed from the A14 and Felixstowe centre.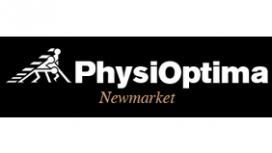 PhysiOptima offers a cutting-edge and modern practice, specially created by highly skilled Chartered Physiotherapists. Combined, they provide more than 50 years of Physiotherapy experience and all

held senior level positions in the NHS and private sectors around Cambridge. They have varied expertise and international training to offer the very best in specialist treatments for every condition whether work, sport, or leisure related. We look forward to hearing from you.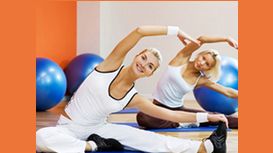 Wendy is a sports therapist who specialises in sports injuries and rehabilitation techniques. In addition to this, Wendy offers sports massage. A Member of the Society of Sports Therapists, Wendy

qualified in 2002 and has since obtained further qualifications including the FA Diploma in the Treatment and Management of Injuries in Football. Wendy is also a licensed Medical Tutor for the Football Association.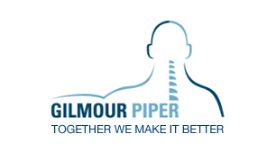 A practice delivering musculoskeletal healthcare for over 30 years. Our team of highly qualified specialists are here to help you overcome the maze of therapies available by working together as a team

to get you on the road to recovery. Although our main services are physiotherapy, osteopathy and sports injury, please browse through the 'services' tab above and see what more we have to offer.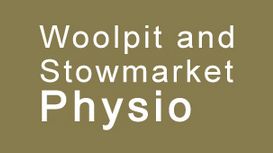 Woolpit Physio was established by Sarah Howard in 1992 and expanded to become Woolpit & Stowmarket Physio in 2008. There are currently four physiotherapists working between our Woolpit and Stowmarket

Surgeries. All are Chartered and Health Professions Council registered clinicians and work to recognised standards of practice. With many years of physiotherapy experience behind them our team is able to offer a wide variety of specialist skills and treatments.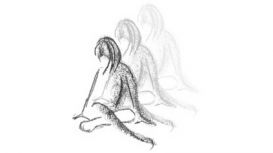 Dawn Meredith-Davies MSc MCSP, qualified as a physiotherapist from the University of Birmingham, having changed careers in order to bring together her deep passion about the body as a system that

naturally aims towards health, as well as movement and sport, and nutrition. An eternal student, she avidly seeks solutions to empower others to help themselves.