Recommended Physiotherapy Specialists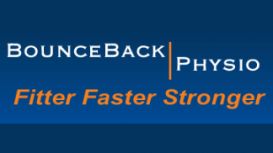 Deep massage therapy is the management, manipulation and rehabilitation of soft tissues of the body including muscles, tendons and ligaments. It is applicable not just to sports people but to anybody

wishing to guard against or recover from a soft tissue injury.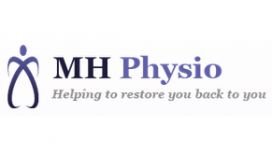 hemelhempsteadphysio.co.uk
MH Physio is run by me, Michelle Hood. I graduated in 2007 from the University of Hertfordshire. After graduation I worked at Addenbrookes hospital and then moved to the education sector. I have a

broad range of experience from treating general musculoskeletal conditions and sports injuries, to rehabilitation after surgery, fractures and neurological conditions, to treating those with severe long term disabilities.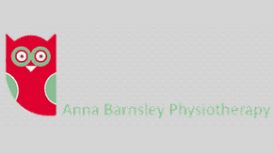 Your appointed clinician is knowledgeable enough to take you through your treatment process from start to finish. We do not believe in fragmenting the 'hands-on' treatment phase and the 'exercise and

rehabilitation' phase by using two or more physiotherapists. Your personal physio will get to know your problem from the start, give you continuity of care and will guide you back to full fitness.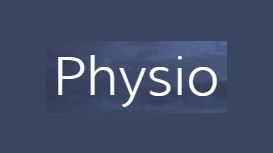 Physio in Cardiff is part of the The Independent Physiotherapy Service, which is a network of physiotherapy clinics operating throughout Mid & South Wales and Scotland. In addition to our physio

clinic in Cardiff, we also have physiotherapists in Bridgend, Brynmawr (Ebbw Vale), Porth (Pontypridd) and Newport.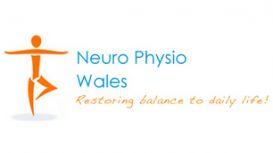 Neuro Physio Wales Ltd was established in 2002 by Sara Davis and was initially called Bridgend Physiotherapy Services. Over the last ten years the Physiotherapy team has grown as has the geographical

area we cover. We are now able to offer treatments to clients in their own homes across South Wales. Our team is made up of Chartered Physiotherapists that specialise in treating neurological conditions. All Physiotherapists are fully chartered and are registered with the Health Professional s Council.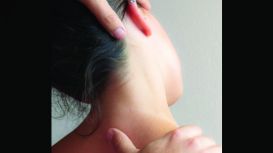 I am a fully trained Chartered Physiotherapist, Massage Therapist & Baby Massage Instructor. I spend half of the week treating at a private Integrated Health Clinic in Topsham and the second half of

the week in Cornwall. I also provide Massage Therapy at The Valley Holiday Cottages at Carnon Downs, Cornwall.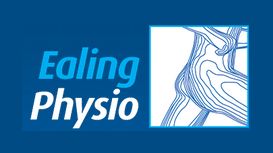 Ealing Physio's team of internationally trained and experienced physiotherapists and rehabilitation experts, help patients (adults and children) to overcome pain and injury. Dear Ms Carlsen - I am

writing to thank you and your staff for their professional, efficient and kind treatment of my recent back and neck problems. I am again most impressed by the standard of care and treatment and would like to thank you for providing such an excellent physiotherapy service.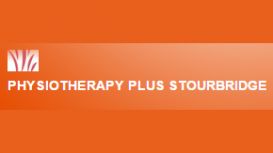 Treatment is provided by a Senior Chartered Physiotherapist who is State Registered with the Health Professions Council. You can expect to receive a prompt appointment, learn about the cause of the

problem, obtain expert treatment and regain your lifestyle.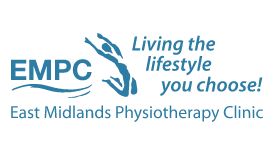 We have a team of experienced Chartered Physiotherapists specialising in back pain, neck pain, joint problems, sports injuries and work related disorders, whose expertise and professionalism has drawn

recommendation from GPs, Consultants and other medical colleagues across the East Midlands Counties. The team at East Midlands Physiotherapy Clinic is here to help "Restore" you to your former glory, helping you to move beyond your limitations and see you living the life you want to lead.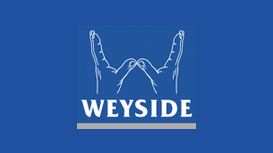 Providing a caring and professional approach, at Weyside Physiotherapy, we look to maintain practical and informative care, helping to maximise the quality of life. At our Practices in Chobham and

Weybridge, we specialise in the treatment of conditions to help keep your body on the move, while also aiming to ensure better muscle control and stability.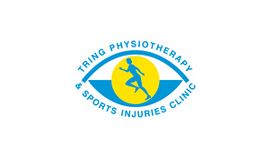 Established over 20 years and with combined experience gained over 50 years you can feel confident that you are in safe hands. We are a team of highly qualified practitioners operating across 2 busy

clinics based in the heart of Tring, Hertfordshire. You can come and see us through the NHS, with an appropriate GP referral, or privately. All our patients benefit from an initial assessment and diagnosis.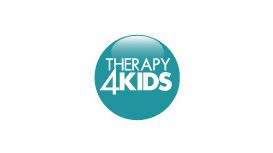 We are a private paediatric therapy practice based in South West London offering specialist Physiotherapy and Occupational Therapy. We are proud to offer excellence in expertise and service. Our

approach is very hands-on and child-friendly, so we have a gentle, happy and relaxed environment in which to help your child reach his or her potential. Our dedicated team of Paediatric Physiotherapists and Occupational Therapists each have over 9 years of experience in working with children.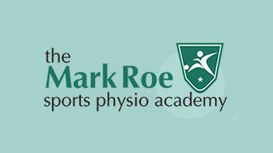 markroesportsphysio.co.uk
If you are struggling with a sports injury and need physiotherapy, why not speak to our experts at the Mark Roe Sports Physio Academy - Sheffield. At the Mark Roe Sports Physio Academy we feel we have

assembled a team of experts who can cater for any of your sports injury problems. We have a vast experience of working with sportspeople of all standards.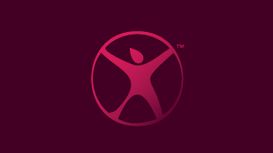 paulfritchephysiotherapy.co.uk
Both Physiotherapists are fully qualified members of the Chartered Society of Physiotherapy, Registered with the Health and Care Professions Council and members of Physio First. Paul Fritche

established the practice in 1989 and as the practice grew was joined by Penny Harber in 1998.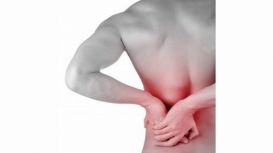 Rehabilitation isn't as difficult as you may think, and the road back to your former strength may be considerably shorter than expected. Our approach is to help you make a complete recovery with the

greatest possible care taken. Our expertise in therapy is built on many years' experience in all physiotherapy areas.