Recommended Physiotherapy Specialists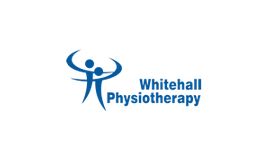 whitehallphysiotherapy.co.uk
We are a physiotherapy and sports injury clinic providing hands on treatment for a wide variety of painful conditions. We promise to use the best treatments available to get you better. You will be

shown what movements might be contributing to your problem and will be coached how best to sit, stand and walk and which exercises you can do to reduce your discomfort, as well as anything to avoid.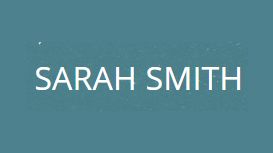 sarahsmithphysiotherapy.co.uk
Treating sports injuries, everyday aches & pains, neurological & mobility problems and respiratory conditions, my goal is to work with you as an individual to plan an effective course of treatment, so

you can gain optimal results. Based in Oadby, South Leicestershire, conveniently close to Leicester, Wigston, Evington, Market Harborough and surrounding areas. There is ample parking and modern, pleasant facilities.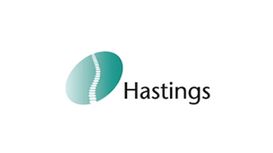 hastingsphysiotherapy.co.uk
I qualified from the University of Brighton in 2001, following which I worked in the NHS in a variety of settings, gaining experience in the different physiotherapy disciplines before specialising in

musculoskeletal physiotherapy. Five years ago I set up Hastings Physiotherapy Clinic which has grown into a busy clinic, treating everything from neck and back pain to the elite athlete, striving to achieve their maximum potential.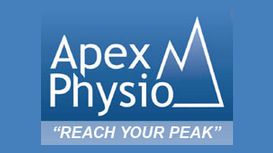 Apex Physio are a dedicated Physiotherapy service established in Bromsgrove, Worcestershire. Our clinicians are trained in a wide variety of treatments including sports massage, spinal manipulation,

acupuncture, sports rehabilitation, kinesia taping and pilates. So whatever the problem you're sure to receive high quality physiotherapy treatment specific to you. At Apex Physio we only employ senior physiotherapists therefore you can be guaranteed to be reviewed by an experienced professional.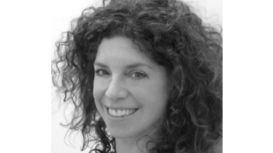 The Village Physiotherapy Practice has been established since 1987 and under current ownership for the past nine years. Having grown steadily we have recently moved from Farnborough Village to Cleave

Avenue. This has enabled us to provide a rehabilitation centre like no other in the area, incorporating a purpose built gym and superb treatment rooms. We are now able to fully supervise your return to health, from the point of injury or post-op, through to your return to work or sport.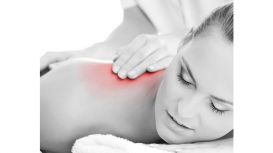 Physio Logic Ltd is committed to providing an ethical, and consistently high standard of quality healthcare for every patient. We value the importance of providing you with knowledge and understanding

of your problem, so you feel comfortable in the management of your condition once each treatment session is complete.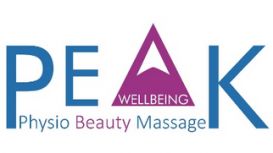 Helps alleviate pain, restore normal movement and function and help individuals achieve their full fitness potential and goals. As well as relieving symptoms, physiotherapy teaches long term self

management of musculo skeletal problems. At Peak Physio you are guaranteed to.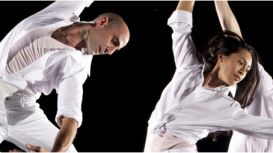 physicalhealthdynamics.co.uk
Physical Health Dynamics is a physiotherapy & sports injury clinic situated in the St Cross area of Winchester specialising in the prevention and management of musculoskeletal disorders and women's

health issues. Experienced physiotherapists treat muscle and joint problems using various techniques including manipulation, massage and acupuncture.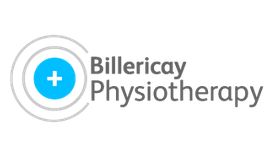 billericayphysiotherapy.co.uk
We accept referrals from GP's, Consultants, Insurance Companies and Occupational Health Practitioners. If you do not want to visit your GP or other Health Practioner you can refer yourself for

physiotherapy. Most insurance companies insist that you have been referred by a GP or Consultant and patients are responsible for all payments not met by their insurance company, so please check your cover.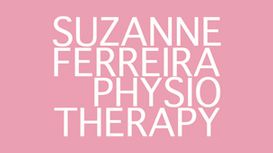 suzanneferreiraphysio.com
Welcome to Suzanne Ferreira Physiotherapy, a Physiotherapy, Pilates and Fitness Studio specialising in the diagnosis, treatment and rehabilitation of all musculoskeletal disorders. Our aim is to help

clients restore movement and function to their bodies and improve their overall fitness and sense of wellbeing.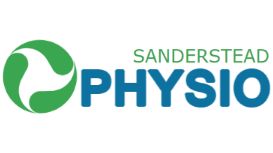 physiotherapycroydon.co.uk
Christopher qualified from the university of Brighton in 1993. He then worked in the NHS for 12 years, mainly based at the East Surrey Hospital where he reached the post of clinical specialist in knee

problems. Christopher started work in the private sector alongside his NHS work in 1998, at the North Downs Hospital in Caterham.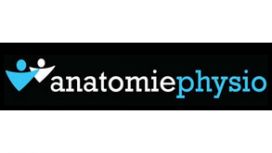 Don't let pain or injury stop you doing the things you enjoy most. Our expert therapists are extremely effective at relieving chronic pain and acute injuries and have the in-depth knowledge and skills

to diagnose the problem and work closely with you to develop a recovery plan that will get back to a pain free active lifestyle as safely and as quickly as possible.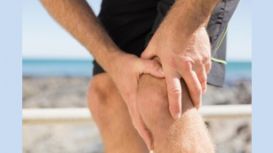 Our Edinburgh and Peebles based clinics have Specialist Physiotherapists whose primary aim is to provide our patients with the best possible care, treatment and advice which will result in prompt and

effective recovery from injury. We have a vast and diverse wealth of experience including internationally recognised Sports Physiotherapists, as well as Physiotherapists specialising in back and neck pain, joint pain or injury and postural dysfunction.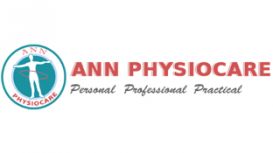 Ann Physiocare provides treatment which helps to alleviate pain, re-educate movement pattern, reduce tone and improve over-all functional independence. Our treatment consist of Neuro-development

techniques, bobath technique, mobilisation and manipulation for spine, neuro pilates. Our treatments are tailored to individual's clinical presentation and symptoms.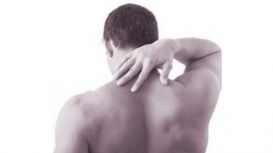 I went through decades of misdiagnosis for my back pains which were at times debilitating. Within a few sessions, Simon hit the nail on the head and diagnosed me correctly. Thanks to Simon's insight I

am receiving correct treatment and finally have pain-free movement. Mr M.B. Simon is my life saver! He diagnosed and treated my shoulder injury so that I have full movement again. My specialist said that Simon's treatment prevented permanent disability!